Figure 8 - Soho, NYC
Art Installation - "Oda a la lluvia"  
Atardece en el trópico (extension) 
A symbol of eternal development and balance, Figure Eight is a sustainable retail concept that re-imagines the ecosystem of luxury fashion. Founded on the infinite possibilities of conscious discovery, community and collaboration, Figure Eight is the first multi-brand experiential boutique curated with a 360-degree approach to sustainability. Showcasing a selection of sustainable, vegan brands across fashion, jewelry and beauty, this eco-friendly shop concept is designed by a world-class architect and operates under third-party environmental certification. Located in the heart of SoHo, Figure Eight will open as a pop-up running from August through December.
4 Art Partners develops collaboration-fueled projects that magnify the intersection of product, brand, and art. Co-founders Nicole Marra, Raquel Serebrenik, Sandrine Crener, and Laurene de Mortemart leverage diverse and complementary skill sets to build high-value artist brands and artist foundations.
Remedios is a Colombian artist and designer based in Panama City. She studied graphic design in Los Libertadores, Bogotá, Colombia and worked in advertising as a designer and art director. She arrived in Panama in 2010 to design the prints for the brand Converse in Central and South America.

Since 2012 she has worked as a visual artist exhibiting in galleries in Austria, Tokyo, Mexico, France, and Taiwan just to name a few. Remedios has been commisioned to paint unique and memorable murals for urban art festivals and brands such as Starbucks, L'oreal, embassies, co working spaces, and hotels.

In addition, Remedios has been invited by the first lady of Panama to create works of art for various conmemorative events in the country.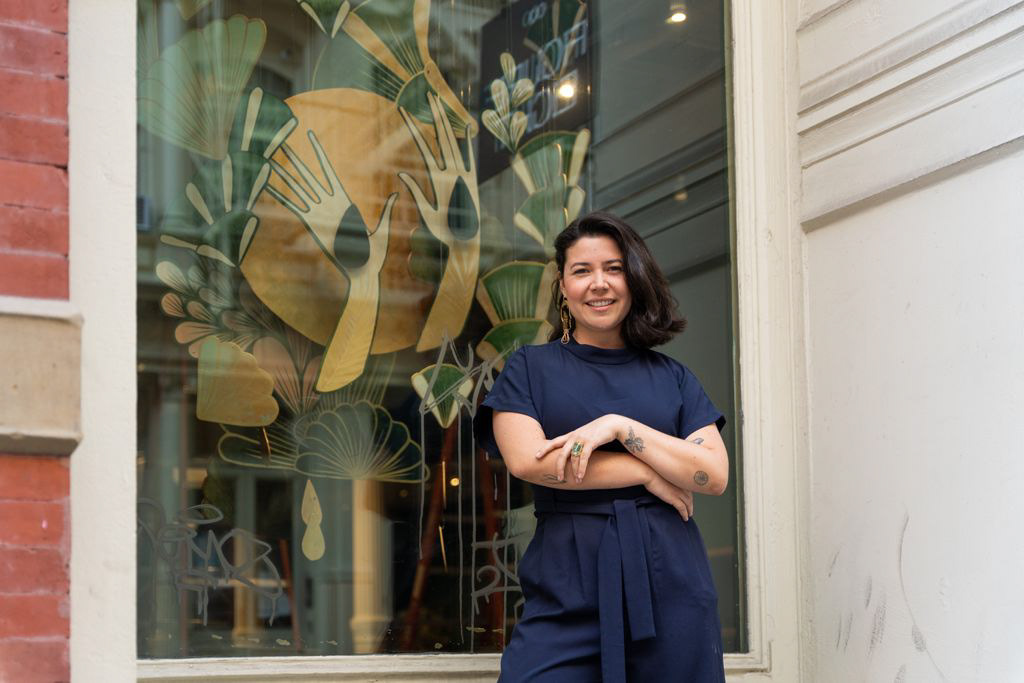 https://figureeightstore.com/blogs/brand-partners/remedios

https://www.vogue.in/fashion/content/with-figure-eight-a-sustainable-luxury-pop-up-in-new-york-a-fashion-veteran-is-honing-her-focus-on-a-mission-driven-concept
https://www.forbes.com/sites/roxannerobinson/2021/09/16/sustainable-pop-up-concept-store-figure-eight-brings-eco-conscious-goods-to-soho/?sh=5076765d7b1c